The University of Miami Rosenstiel School's (UM) coral conservation program designed to support coral reef research and restoration through outreach, education, and citizen science.

Rescue a Reef (RAR) is based on the coral gardening framework, which consists of propagating a sustainable stock of corals within underwater coral nurseries. These nursery-reared corals are then transplanted by citizen scientists working alongside UM reef restoration scientists onto degraded reefs, aiding in species and habitat recovery. The goals of this program are to provide individuals with: 1) experiential education and outreach activities focused on coral reef ecology and conservation, and 2) citizen science opportunities to contribute directly to the restoration of depleted coral populations and reefs of Miami-Dade County, Florida, through active participation in the RAR coral restoration expeditions.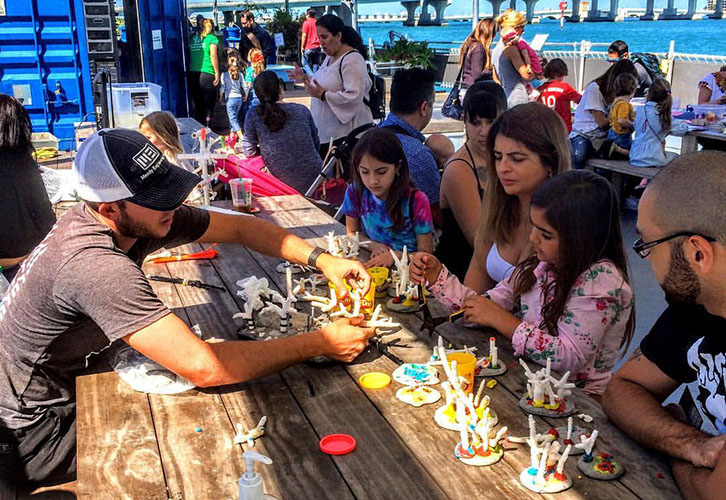 Publications
Hesley, D., D. Burdeno, C. Drury, S. Schopmeyer and D. Lirman (2017). "Citizen science benefits coral reef restoration activities." Journal of Nature Conservation. Doi: 10.1016/j.jnc.2017.09.001.